The goal of the Parisian SIGCHI chapter is to provide a means for all HCI researchers and practitioners of the Parisian region to come together, discuss topics in our field and promote collaboration. We hope to become a default forum where we can meet for talks, publicize and organize hci related events in Paris, etc. If you'd like to join us or learn more about SIGCHI Paris click here.


---
Upcoming talks
Anduid Kerne

- How to Investigate Creativity & Participation
When: Wednesday December 1st, 2 pm
Where: 445 in the Ada Lovelace building (Bat 650) at LISN
Online talk: Link


(more...)
≡ ヘ( ´∀`)ノ coming soon!
---
Upcoming Events

No events currently scheduled.
---
Past Events
New Trends in User Expertise and Interactive Systems
31st October 2017, 8:30 - 18:00
Université Pierre et Marie-Curie
4 Place Jussieu
75005 Paris, France
The international symposium on New Trends in User Expertise and Interactive Systems is a place where researchers and practitioners from HCI, Cognitive Science and Experimental Psychology discuss the latest trends at the crossroads of HCI, Decision Making and Skill acquisition.
The event will take place at Sorbonne Université, UPMC, Paris (France) on October 31, 2017.
The symposium is sponsored by CNRS, UPMC, ISIR, AFIHM and ANR.


Invited speakers
More details at: New trends in User Expertise and Interactive Systems (UEIS 2017)


Posters
An area will be dedicated to posters. To reserve a slot, send an email to gilles.bailly@upmc.fr


Registration
The symposium is a free and open event, but registration is mandatory: http://hci.isir.upmc.fr/ueis17


Organizer
Gilles Bailly
http://www.gillesbailly.fr


---
Who is interaction design?
22th June 2012, 6:00 - 10:00 pm
Salle Ciné 2 au Centre Pompidou
Designers, chercheurs en ihm, architecte de l'information, ergonomes, ingénieurs, et bien d'autres …
Tout ces métiers partagent un objet de travail commun le design d'interaction. Chaqu'un ont des méthodes, des visions, des contraintes, et des ambitions différentes. C'est dans un désir d'échange entre ses communautés que nous souhaitons vous inviter à une rencontre inter disciplinaires porté sur cette objet que nous partageons le design d'interaction.
Notre ambition pour la première édition de "Who Is Interaction Design" est de rassembler ces professionnels et étudiants autour d'une rencontre, où chaque corps de métiers présentera quelques projets pour finir sur des discussions inter disciplinaires autour de la définition de la notion design d'interaction.
Participants à ce jour : INRIA, LRI, IRI, ENSAD, ENSCI, Strate College, Université Paris 1 Sorbonne …
Partenaire : ACM SIG CHI Paris, Microsoft France L'évenement et gratuit, mais l'inscription obligatoire
---
VIDEO SHOWCASE
Interfaces de demain: Du sol à la table interactive en passant par le mur...
7th July 2011, 7:00 - 9:00 pm
Salle Piazza au Centre Pompidou

ACM SigCHI Paris vous propose un panorama des dernières recherches en interaction homme-machine le 7 juillet 2011, de 19h à 21h au Centre Pompidou (salle Piazza). Des chercheurs vous présenteront les dernières avancées sous forme d'une diffusion vidéo organisée en 5 thèmes :
nouvelles technologies
tables interactives
interaction tactile
interaction gestuelle
visualisation d'informations
La diffusion sera suivie d'une discussion informelle autour d'un apéritif. Cet événement est organisé par le LRI (Université Paris-Sud et CNRS), l'INRIA, Telecom ParisTech et l'IRI.
---

The HCI-Infovis Open House will present the cutting-edge research being conducted at the Aviz and in situ teams at INRIA and Université Paris-Sud.
---
Past talks
Morten Fjeld

- From Tabletops to In-Motion Interaction
When: Thursday 14th Oct 2021, 10am
Where: (hybrid) Bat 660, amphi
Online talk: Zoom
Meeting ID: 928 1944 0479
Passcode: (please see the email)

Abstract:
The increasing abundance of data creates new opportunities for communities of interest and communities of practice. We believe that interactive tabletops will allow humans to explore data in familiar spaces such as living rooms, cafés, and public places. As part of our vision, we suggest switching from fixed tabletops to multi-device solutions. We show how multi-device solutions in the future could encourage collaboration and engage users in socially relevant data-oriented analysis . Also related to the the topic of multi-device interaction, this talk will show examples of cross-device application sharing and distributed brainstorming groupware. Addressing more recent developments, going beyond tangibles and tabletops, we will also talk about potentials for in-motion interaction.
(more...)
---
Raimund Dachselt

- Interacting with Mobile Devices for Ubiquitous Data Visualization
When: Tuesday 19th Oct 2021, 10am
Online talk: Zoom
Meeting ID: 979 9926 6858
Passcode: (please see the email)


Abstract:
Human beings need to be empowered to access, explore, analyze, and make sense of data and information everywhere in our data-driven world. Interactive data visualization on mobile devices has been established as one important means to support this need. In general, the past decade has seen an increasing research interest in visualization environments beyond traditional desktop computers, and visualization on mobile devices will play a prominent role in a future of diversified visualization environments.
In this talk, we will discuss the role that mobile devices can play beyond using them for single visualizations by a single person, which is currently the predominant use for, e.g., health and other personal data visualization. Based on the discussion of several own research examples, it will be shown a) how smartphones and smartwatches can be used in multi-device ensembles including large displays and multiple mobiles, b) how mobile devices can be brought closer to the body as personal visualization hubs and how new form factors can be envisioned beyond the rigid and flat high-resolution displays we are currently using, and c) how mobile devices can be combined with mixed reality technologies to allow for even more convincing, reality-based in-situ visualizations. During the talk, we will also outline research challenges associated with each of these research directions.
(more...)
---
Carmine Elvezio

- XR Development with the Relay and Responder Pattern

When: Monday July 5th, 2pm
Where: Building 650 (PCRI) room 435, Université Paris-Saclay (20 people max)
Online talk: link removed after the event


Abstract:

Augmented Reality (AR) and Virtual Reality (VR), collectively known as eXtended Reality (XR) experiences are built on rich, complex real-time interactive systems (RISs) that require the integration of numerous components supporting everything from rendering of virtual content to tracking of objects and people in the real world. Game engines such as Unity and Unreal currently provide a significantly easier pipeline than in the past to integrate different subsystems of XR applications. But there are a number of development questions that arise when considering how interaction, visualization, rendering, and application logic should interact, as developers are often left to create the "logical glue" on their own, leading to software components with low reusability. In this talk, I present a new software design pattern, the Relay & Responder (R&R) pattern, that attempts to address the concerns found with many traditional object-oriented approaches in XR systems. The R&R pattern simplifies the design of these systems by separating logical components from the communication infrastructure that connects them, while minimizing coupling and facilitating the creation of logical hierarchies that can improve XR application design and module reuse.

Additionally, I explore how this pattern can, across a number of different research development efforts, aid in the creation of powerful and rich XR RISs. I first present related work in XR system design and introduce the R&R pattern. Then I discuss how XR development can be eased by utilizing modular building blocks and present the Mercury Messaging framework (https://github.com/ColumbiaCGUI/MercuryMessaging), which implements the R&R pattern. Next I delve into three new XR systems that explore complex XR RIS designs (including user-study-management modules) using the pattern and framework. I then address the creation of multi-user, networked XR RISs using R&R and Mercury. Finally I end with a discussion on additional considerations, advantages, and limitations of the pattern and framework, in addition to prospective future work that will help improve both.

(more...)
---
Yves Guiard

- As Fast and as Accurately as Possible: Toward a Renewed Understanding of Two-Dimensional Performance Measurement in Human Behavioral Experimentation

June 15th, 14:00

Abstract:

The presentation will pretty much revolve about pointing. I will present a critique of the somewhat authoritarian ISO standard that has been ruling Fitts' law experimentation for two decades in HCI. To the extent that Fitts' law is a tool for the practical evaluation of interfaces and pointing devices, the standard has been useful. However, HCI happens to have gradually become the primary field for basic research inquiries into the general issue of pointing: from a basic research viewpoint an industrial standard has always been undesirable.

The ISO standard having made Fitts's (1954) experimental paradigm sacrosanct, it is all the more important to try to remain lucid about the weaknesses of that paradigm. Concerning its independent variables (all about what we are supposed to do as experimenters), it is not true that the so-called "index of difficulty" (ID) controls movement difficulty: what the ID controls is the relative balance of the concurrent speed and accuracy demands; and we have the problem that the recommended factorial design for the manipulation of the ID is seriously flawed. Concerning the dependent measures (all about the performance measures we decide to consider in concertation with our participants), we have the problem that the recommended data-processing options, based on blind multiple-level averaging, are hard to reconcile with the recommended formulation of task instructions, which urge participants to try their best to minimize movement time and endpoint error.

Some alternative options will be presented regarding both the design of experiments and the definition/elaboration of performance data in a basic approach to pointing.

(more...)
---
Jessica Hullman

- Theories of Inference for Data Interactions

May 27th, 4pm CET

Abstract:

Research and development in computer science and statistics have produced increasingly sophisticated software interfaces for interactive and exploratory analysis, optimized for easy pattern finding and data exposure. But design philosophies that emphasize exploration over other phases of analysis risk confusing a need for flexibility with a conclusion that exploratory visual analysis is inherently "model free" and cannot be formalized. We describe how without a grounding in theories of human statistical inference, research in exploratory visual analysis can lead to contradictory interface objectives and representations of uncertainty that can discourage users from drawing valid inferences. We discuss how the concept of a model check in a Bayesian statistical framework unites exploratory and confirmatory analysis, and how this understanding relates to other proposed theories of graphical inference. Viewing interactive analysis as driven by model checks suggests new directions for software and empirical research around exploratory and visual analysis. For example, systems might enable specifying and explicitly comparing data to null and other reference distributions and better representations of uncertainty. Implications of Bayesian and other theories of graphical inference can be tested against outcomes of interactive analysis by people to drive theory development.

(more...)
---
Thijs Roumen

- Portable Laser Cutting

13th April 2021, 12:00 to 13:30
Online Talk: link sent through mailing list

Abstract:

A portable format for laser cutting will enable millions of users to benefit from laser-cut models as opposed to the 1000s of tech enthusiasts that engage with laser cutting today. What holds widely adopted use back is the limited ability to modify and fabricate existing models. It may seem like a portable format already exist, as laser cut models are already widely shared in the form of 2D cutting plans. However, such files are susceptible to variations in cutter properties (aka kerf) and do not allow modifying the model in any meaningful way. I consider this format machine specific.

In computing, this problem was solved in the 50s by developing compilers. This allowed developers to abstract away from the hardware and as a result, write code that remained relevant to this day. The resulting code is portable, e.g. it can be transferred from one machine to another. This transition has revolutionized not only computing but also all fields that use digital formats like desktop publishing, digital video, digital audio, etc. I believe that by transitioning towards a portable format for laser cutting we can make a similar transition from 1000s of users and one-off models towards millions of users and advanced models developed by multiple creators.

My first take on the challenge is to see how far we get by building on the de-facto standard, i.e., 2D cutting plans. I wrote software tools to modify 2D cutting plans, replacing non-portable elements with portable counterparts. This makes the models portable, but it is still hard to modify them. I thus take a more radical approach, which is to move to a 3D exchange format (kyub). This guarantees portability by generating a new machine-specific 2D cutting plan for the local machine when exported. And the models inherently allow for parametric modifications. Instead, it raises the question of compatibility: Files already exist in 2D—how to get them into 3D? I demonstrate a software tool, assembler 3 , to reconstruct the 3D geometry of the model encoded in a 2D cutting plan, allows modifying it using a 3D editor, and re-encodes it to a 2D cutting plan. I demonstrate how this approach allows me to make a much wider range of modifications, including scaling, changing material thickness, and even remixing models.

(more...)
---
Thomas Baudel & Manon Verbockhaven

- Addressing Cognitive Biases in Business Decision Support

November 16th, 14:00
Online Talk: https://ibm.webex.com/meet/baudelth

Abstract: Business process management organizes flows of information and decisions in large organizations. These systems now integrate algorithmic decision aids leveraging machine learning: each time a stakeholder needs to make a decision, such as a purchase, a quote, or hiring someone, the software can leverage the inputs and outcomes of similar past decisions to provide guidance, as a recommendation with a degree of confidence. If the confidence is high, the process may be automated. Otherwise, it may still help provide consistency in the decisions. Yet, we may question how these aids affect task performance. Can we measure an improvement? Can hidden biases influence decision makers negatively? What is the impact of various presentation options? To address those issues, we propose metrics of performance, automation bias and resistance. We validated those measures with an online study. Our aim is to provide appropriate instrumentation in those systems to secure their benefits.

(more...)
---
Margarita Anastassova

- Multisensory technologies for healthcare in the Sensory and Ambient Interfaces Laboratory (SAIL) of CEA LIST

February 25th, 10:00
LIMSI (Bat 507 - Univ Paris Sud), salle de conférences, How to get to there?

Abstract: The presentation will focus on a number of haptic and audio technologies developed by SAIL in CEA LIST for different healthcare applications. Will be presented a simulator for anatomical and surgical training, a number of interfaces for facilitating the interaction with text, objects and people of users with special needs, as well as health connected objects for the monitoring of health indicators in chronic conditions. Research perspectives and possible collaborations with LIMSI will also be proposed.

(more...)
---
Jan Gugenheimer

- Ubiquitous Mixed Reality: Designing Mixed Reality Technology to Fit into the Fabric of our Daily Lives

February 18th, 14:30
Amphitheater of the Digiteo Moulon Shannon building (660), How to get to there?

Abstract: Technological advancements in the fields of optics, display technology and miniaturization have enabled high-quality mixed reality (AR and VR) head-mounted displays (HMDs) to be used beyond research labs. This enables a novel interaction scenario where the context of use changes drastically and HMDs aims to become a daily commodity. In this talk, I will demonstrate that the current design of HMDs does not consider the context of use (e.g. physical environment, social factors) and therefore impedes the adoption and acceptance of the technology. I will use the framework of context-aware computing to show that a parallel development happened with the transition from desktop PCs to smartphones and present several projects, highlighting how upcoming challenges of mixed reality technology could be overcome using HCI methods.

(more...)
---
Sheelagh Carpendale

- Visualization for Data Empowerment

January 20th, 14:00
Télécom Paris (Room 0B05), 19, place Marguerite Perey, 91120, Palaiseau, How to get to there?

Abstract: The importance of effectively storing, managing, and analyzing data is well understood. In my research I am interested in taking the next step – using visualization to make data humanly usable, comprehensible, and, ideally, trustable. Data visualization draws on knowledge from diverse fields such as computing science, design, cognition, perception, and graphics to create new interactive visual representations of data that are accessible, comprehensible, and explorable. In my research I hope to provide the means to glean more insight from data, and by enabling the exploration of this data, to discover answers to previously unasked questions. My goal is to empower people through use of visualizations, through the visualization of personal data, and through exploring how people can best understand the data that is increasingly part of their lives.

(more...)
---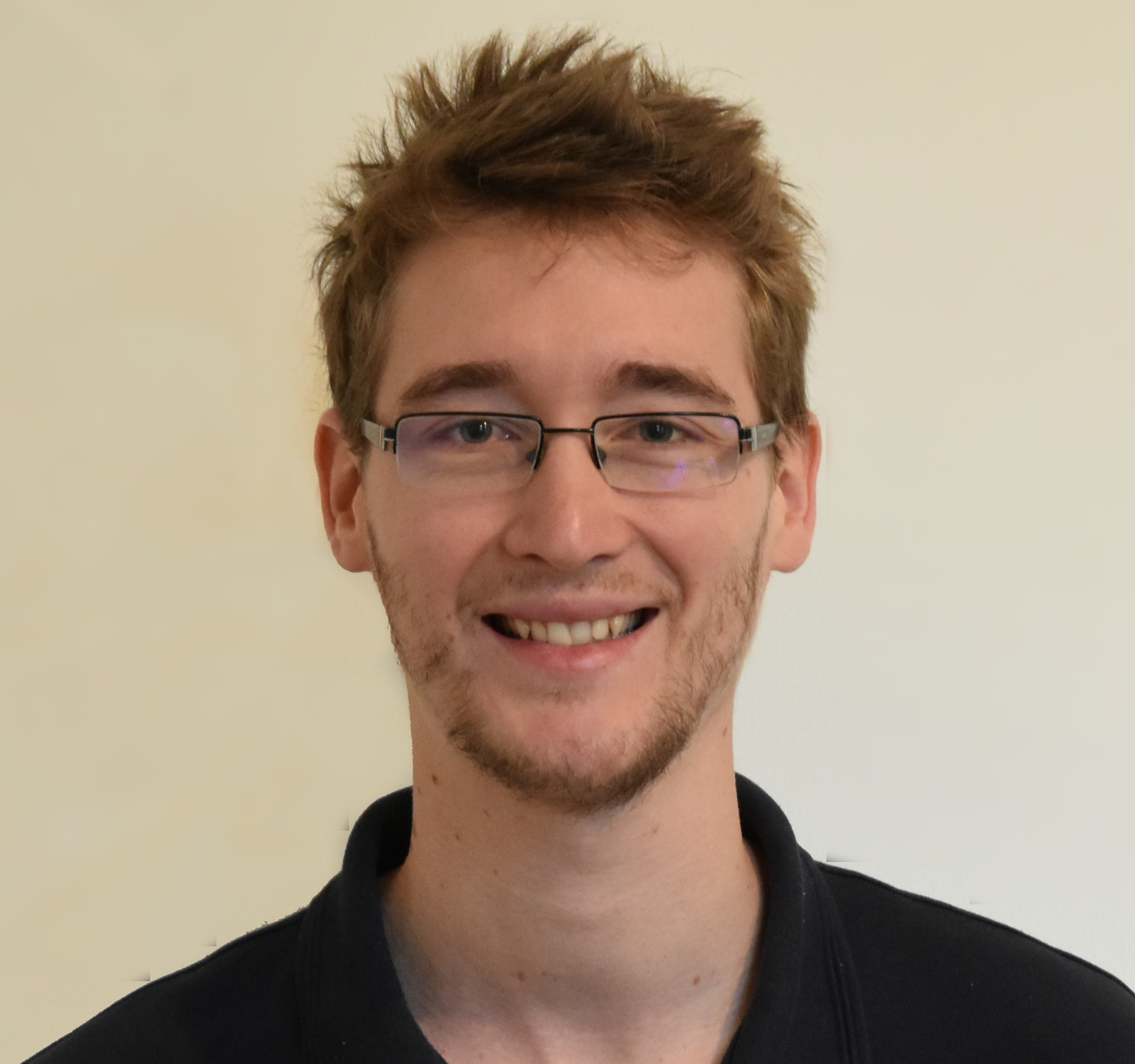 Lonni Besançon

- Automatic Visual Censoring: from Science-Fiction to Reality

November 15th, 16:00
Sorbonne Université (Campus Jussieu), ISIR Lab (Pyramid), Room H20, How to get to there?



Abstract:

We present the first empirical study on using color manipulation and stylization to make surgery images/videos more palatable. While aversion to such material is natural, it limits many people's ability to satisfy their curiosity, educate themselves, and make informed decisions. We selected a diverse set of image processing techniques to test them both on surgeons and lay people. While color manipulation techniques and many artistic methods were found unusable by surgeons, edge-preserving image smoothing yielded good results both for preserving information (as judged by surgeons) and reducing repulsiveness (as judged by lay people). We then conducted a second set of interview with surgeons to assess whether these methods could also be used on videos and derive good default parameters for information preservation.

(more...)
---
Hans Gellersen

- Motion coupling as interaction principle

July 9th, 14:00
Amphitheater of the Digiteo Moulon Shannon building (660), How to get to there?

Abstract:

Coupling of motion occurs in machines and biological systems alike, and humans are natural in coupling with external motion — for example falling in step when we walk with others, or coordinating complex tasks such as juggling. In this talk I am looking at motion coupling in user interfaces, and propose that there is a powerful principle in leveraging the correspondence of human and machine motion for interaction. I will start by discussing new forms of gaze interaction that are based on the smooth coupling of eye movement with motion stimuli at the interface. This coupling is both natural and distinct in that smooth eye movement is only observed when it has an object to follow, with fundamental implications for interface design. I will then look at bodily motion more generally, and show how motion coupling can be used to dynamically associate any form of user input for control, for example for remote pointing with the head if the hands are busy. Motion coupling challenges how we think about user interfaces and raises fundamental questions about human synchronisation and mimicry, inference of motion correspondence, and conceptual models for interaction.

(more...)
---
Michael Sedlmair

- Machine Learning meets Visualization

May 24th, 10:00
Amphitheater of the Digiteo Moulon Shannon building (660), How to get to there?

Abstract:

The goal of this talk is to shed light on the relation between machine learning (ML) and interactive visualization (Vis). The talk will be organized along three main parts. First, I will talk about *ML for Vis* as a way to fully or partially automatize the visualization design process. This new approach might potentially lead to a fundamental paradigm shift in visualization research and design. The second part will be on *Vis for ML*. Here, I will specifically illustrate how our approach of visual parameter space analysis can help to better understand ML models, such as dimensionality reduction, clustering, and classification models. Finally, I will argue that a close and tight integration of both *ML and Vis* will pave the way towards the future of interactive data analysis and illustrate some of the ideas with case studies.

(more...)
---
Daniel Archambault

- Drawing and Visualising Event-Based Dynamic Graphs

May 28th, 10:30
Amphitheater of the Digiteo Moulon Shannon building (660), How to get to there?

Abstract:

One of the most important types of data in data science is the graph or network. Networks encode relationships between entities: people in social network, genes in biological network, and many others forms of data. These networks are often dynamic and consist of a set of events -- edges/nodes with individual timestamps. In the complex network literature, these networks are often referred to as temporal networks. As an example, a post to a social media service creates an edge existing at a specific time and a series of posts is a series of such events. However, the majority of dynamic graph visualisations use the timeslice, a series of snapshots of the network at given times, as a basis for visualisation. In this talk, I present two recent approaches for event-based network visualisation: DynNoSlice and the Plaid. DynNoSlice is a method for embedding these networks directly in the 2D+t space-time cube along with methods to explore the contents of the cube. The Plaid is an interactive system for visualising long in time dynamic networks and interaction provenance through interactive timeslicing.

(more...)
---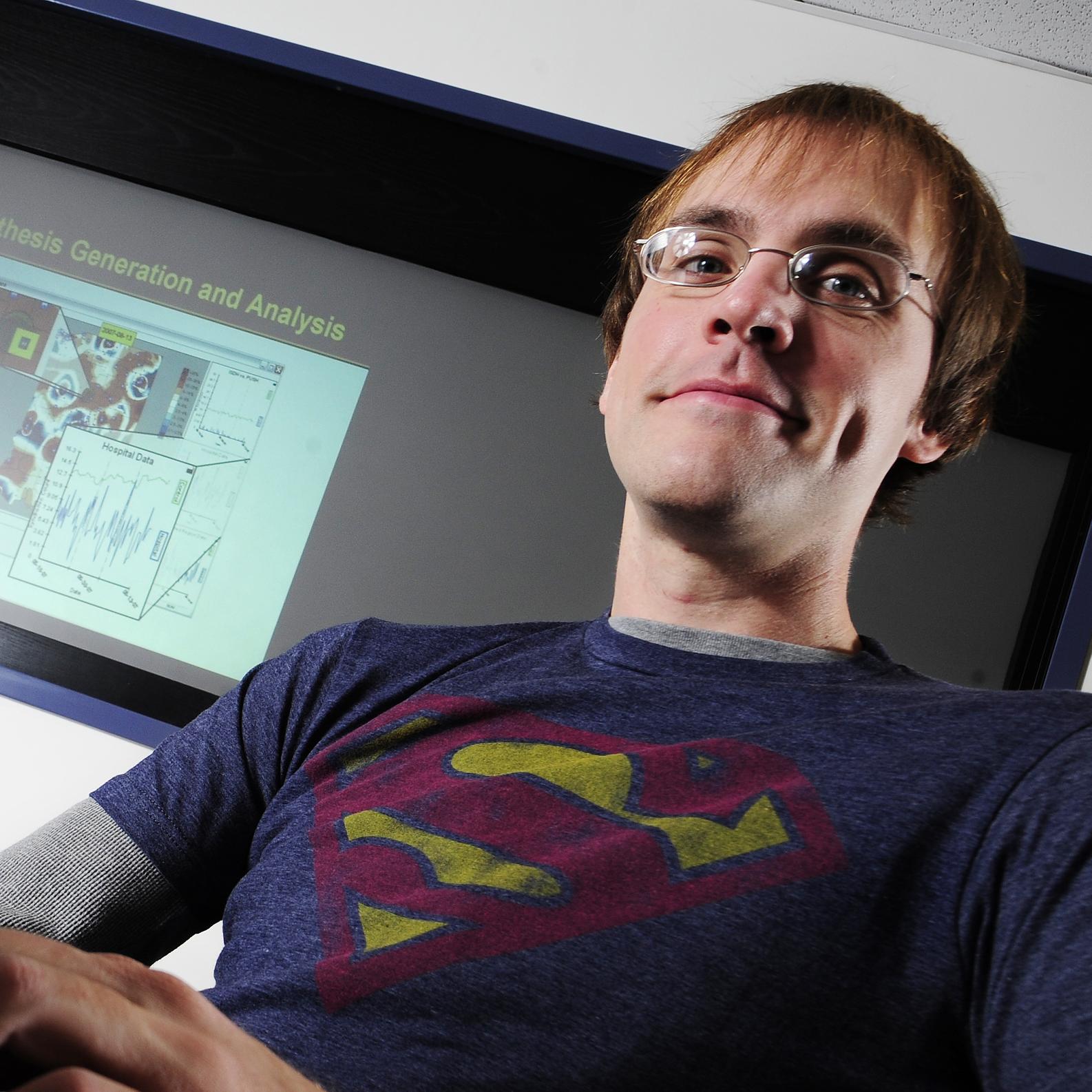 Ross Maciejewski

- Visual Analytics in Spatiotemporal Analysis

May 14th, 14:30
Amphitheater of the Digiteo Moulon Shannon building (660), How to get to there?

Abstract:

From smart phones to fitness trackers to sensor enabled buildings, data is currently being collected at an unprecedented rate. Now, more than ever, data exists that can be used to gain insight into how policy decisions can impact our daily lives. For example, one can imagine using data to help predict where crime may occur next or inform decisions on police resource allocations or diet and activity patterns could be used to provide recommendations for improving an individual's overall health and well-being. Underlying all of this data are measurements with respect to space and time. However, finding relationships within datasets and accurately representing these relationships to inform policy changes is a challenging problem. This talk explores fundamental questions of how we can effectively explore such space-time data in order to enhance knowledge discovery and dissemination. I will present research that focuses on datasets from urban planning, geography, public health and crime to demonstrate our ongoing research agenda in spatiotemporal analysis.

(more...)
---
Paul Kahn

- Seeing the Differences: A New History of Information Design

March 11th, 12:00
Salle F900, Télécom ParisTech - 46 rue Barrault Paris 13 - Metro Corvisart (how to get there ?)


Abstract: Information design is an art practiced by every human culture in every time period. Our design heritage should not be limited to Western examples nor should our appreciation of information design be limited to the practice of data visualization. This talk will illustrate how information design encompasses the selection and encoding of both qualitative and quantitative to serve nine general functions. We will explore information design history along these functional themes: - Cosmology and Theological Narrative - World, Kingdom and City Maps - Transportation - Genealogy and Lineage - Timelines - Scientific Explanation - Economic Trends - Mechanical Controls - Engineering & Business Process We will review a collection of design solutions from different time periods and cultures in light of these themes, with special attention to Scientific Explanation. Confronting and embracing these approaches to information design will help us learning from our collective past and grow as contemporary design practitioners.

Inscription: https://framadate.org/9X6lOmCfGzH1pPh7

(more...)
---
Scott Hudson

- The Future is not What it Used to be: What's Changed, What's the Same, and What We Should Do About It

December 13th, 10:15
Amphitheater of the Digiteo Moulon Shannon building (660), How to get to there?

Abstract: A lot has changed in technology and interaction, and yet a lot has stayed the same. This talk will consider factors that have changed and not changed, and suggest ways in which the big changes should be exploited to address both old and new problems — ways in which we might be thinking differently about research challenges for interactive technology in this "new future".

(more...)
---
Anne Rou